Our Services

Equipment
We provide cost-effective short-term and long-term rentals to meet your requirement. We offer both new and used equipment, which can be paid for in easy payments.

Equipment Trading
We trade a range of equipment, machineries, tools and spare parts related to chemical, petrochemical, biochemical, production chemical and oil and gas industries..

Property Rental
We manage and maintain properties such as condominiums, houses, offices, shops, commercial buildings and lands, which we rent out to clients.

Chemical
We supply all kinds of organic chemicals, inorganic chemicals, refined oils, solvents, lubricants and commodities. We also deal in all requisites for chemical, petrochemical, biochemical, production chemical high quality replica watches and oil and gas industries involved in the use of chemical products.

Professional Services
As part of our business, ChemOil provides engineering consultancy and technical sound engineers to our clients.

Tank Cleaning Services
We provide clients with the most efficient tank cleaning solutions in the market. Tank cleaning solutions include automated tank cleaning machines and systems that meet our clients' needs. Our service professionals develop solutions tailored to our clients' specific objectives. Other factors that our service professionals consider are: analysis of the tank and its contents, the project site and environmental considerations.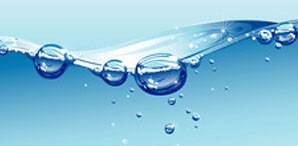 Offshore Container
<![if !supportLists]>

·

<![endif]>
Double Decker Basket
<![if !supportLists]>

·

<![endif]>
Tote Tank
<![if !supportLists]>

·

<![endif]>
Cargo Container
Tanks Cleaning Services
<![if !supportLists]>

·

<![endif]>
Tote tank
<![if !supportLists]>

·

<![endif]>
ISO Tank
<![if !supportLists]>

·

<![endif]>
Square Tank
Chemicals Trading
<![if !supportLists]>

·

<![endif]>
Calcium Bromide
<![if !supportLists]>

·

<![endif]>
Sodium Bromide
<![if !supportLists]>

·

<![endif]>
Calcium Chloride
<![if !supportLists]>

·

<![endif]>
Potassium Chloride
<![if !supportLists]>

·

<![endif]>
Sodium Chloride
<![if !supportLists]>

<![endif]>
<![if !supportLists]>

·

<![endif]>
Calcium Carbonate
<![if !supportLists]>

·

Polymers

<![endif]>
<![if !supportLists]>

·

Xanthan Gum

<![endif]>
Property Rental
<![if !supportLists]>

·

<![endif]>
Commercial Office
<![if !supportLists]>

·

<![endif]>
Shop
<![if !supportLists]>

·

<![endif]>
Shopping Outlet
<![if !supportLists]>

·

<![endif]>
Residential